"SDM: genesis of a family adventure"
Family-owned since 1989, SDM specializes in screw-machining technical parts of very high precision in medium and long production runs, from diameter 2 to 600 mm.
We play an active part at every stage of the manufacturing process: from screw-machining and raw material machining to finishing and treatments according to specifications.
Our two workshops are equipped with state-of-the-art machinery so as to propose very high added-value solutions. Thanks to our diversified equipement, complementary services like assembly or engraving are possible.
Based in the heart of the Arve Valley in Haute-Savoie, we rely on a local network of industrial partners to carry out other finishing operations like grinding, heat treatment, surface treatment (zinc plating, anodization), painting,…
With a high level of expertise, our technical team provides advice and its know-how in co-designing and optimizing technical drawings.
In 1989

Laurent GOMEZ founds his business, a mechanical company specializing in secondary operation machining on transfer machine. A short time later, his brother Louis creates SDM, a screw-machining company specializing in mass-produced screw-machined parts.
In 1992

As both companies are complementary, Laurent and Louis decide to merge their activities. That's why SDM was set-up.
Since then, SDM has enjoyed a steady growth thanks to regular investments in cutting-edge equipment and a strategy of external growth through a series of takeovers (four in total in a 15-year period)
In 1999

Further to these investments, the workshop needs a new expansion
In 2001
First takeover : Alpes Industrie. The company has specialized in CNC machining of medium-sized batches since 1988.
In 2002

A second entension to site 1 in Marignier proves to be necessary :
+ 550 m²
From 2005 to 2016
3 new takeovers : CLEDEC, EFGE and PERRET, all specialized in screw-machining small and medium-sized batches. Meanwhile, the storage department and offices are renovated and enlarged (+ 200 m²) 3 other extensions of 900 m² in total have been necessary to house staff and equipment recovered from these takeovers.
In 2012

Meanwhile, the storage departement and offices are renovated and enlarged (+ 200 m²) 3 other extensions of 900 m² in total have been necessary to house staff and equipment recovered from these takeovers.
In 2017
Kévin GOMEZ, Laurent's son, buys out FML DECOLLETAGE, a small screw-machining company of 8 people based in Cluses. The company has specialized since 1978 in the production of high precision parts in medium and long production runs, from diameter 2 to 50 mm. The parts are intended to various branches of industry : health care, space, nuclear, car industry, sports and leisure.
In 2018

Kévin buys out his uncle's and father's shares and becomes SDM's Chairman. A short time later FML's workshop and office move into SDM's facilities in Marignier.
In 2019

SDM and FML merge, SDM absorbing FML.
From 2020 to 2021

SDM has also been affected by the worldwide sanitary and economic crisis. Thanks to our team and partner's support, we've never stopped being mobilized and have been able to respond to our customers' solicitations.
Despite the crisis, SDM has continued to grow up by acquiring a new production site of 3200 m², next to its head office in Marignier. Spacious, it will house new state-of-the-art equipment and will allow us to capture new markets.
Our values
Family-owned business since 1989, SDM has perpetuated the founding values that have made its reputation for reliability.
SDM has focussed on quality and excellence to meet its customers' requirements thanks to a quality policy certified ISO 9001.
Eco-friendly commitment in response to climate changes :
Limiting our impact on the environment by setting waste management measures and sensitizing our collaborators on environment issues.
Our two cleaning machine ECOCLEAN, equipped with a double filtration system to achieve the highest levels of cleanliness, are free of chlorinated solvent in order to meet our customer property requirements and environmental regulations.

Our workshop is equipped with a centralized oil mist extraction system for better air quality and thus improve the working conditions of our employees.

Reduction of consumables and selective sorting of used paper and cardboard are essential parts of our eco-friendly policy. To use less cardboard, we have implemented with customers a system of returnable boxes.

Our collaborators, aware of our policy, support actively these measures by limiting their own consumption of consumable.
We regularly tool up with new higher performance machines to capture new markets and to contribute to the development of the screw-machining industry thanks to our inherited industrial know-how.
We use an ERP software to integrate all our databases, plan our resources and update our stock and production information in real time. it helps us to save time and increase competitiveness. It allows us to process the most urgent requests and commit to the deadlines in order to fulfill each order as quickly as possible.
The company's achievements depend on its technical staff's motivation and goodwill. That is why SDM gives the most motivated applicants their chance, provided they are willing to acquire with us the crucial skills required for a screw-machine operator.
Screw-machining and machining complex mechanical parts require a high degree of technical expertise and precision. Thanks to an internal training policy, we provide our set-up people and operators regular trainings to allow them to update and enhance their skills.
We care about the way we welcome our customers and partners. SDM keeps a watchful eye on ergonomics and makes sure its screw-machining and machining workshops are kept clean and tidy.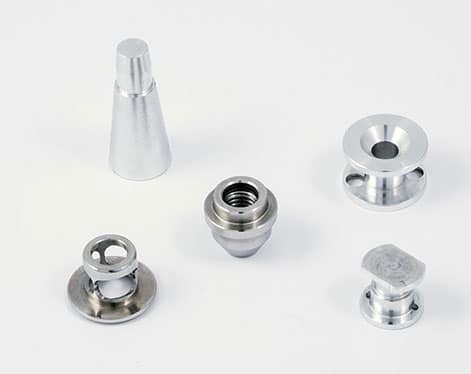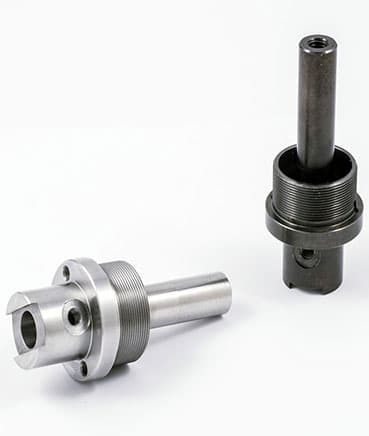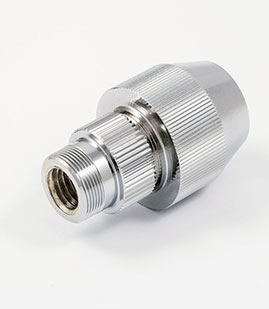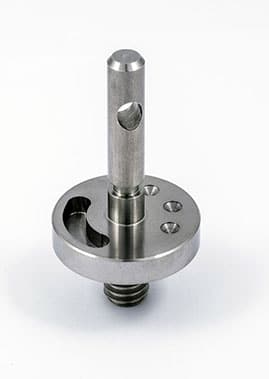 Our quality system has been ISO 9001 certified since 2009.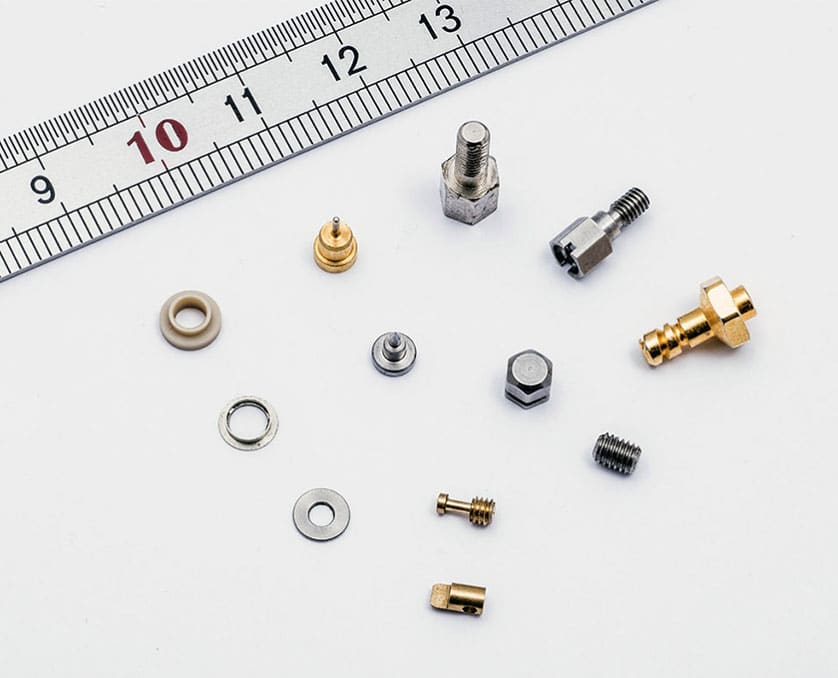 The Quality manager is in charge of ensuring that the quality control system conforms to the ISO 9001 standards.
Our technicians and our quality department use state-of-the-art metrology equipment to make sure our parts comply with customers' specifications. Various controls are carried out all along the manufacturing process from the production start-up to the final controls. The measuring devices connected to our computer system, enables us to issue dimensional inspection reports.
To ensure the reliability of measurements, our control equipment are regularly calibrated by an accredited laboratory. Our ERP software specifically developed to match our industry allows us to handle efficiently our manufacturing process. It ensures the traceability of products from material sourcing to post-delivery. It enables us to answer our customers' requests in real time. It provides all the relevant information to meet our quality requirements (statistical analysis, nonconformities reporting, indicators follow-up).